As technology trends continue to change, keeping up with the latest trends has become a must in today's marketplace.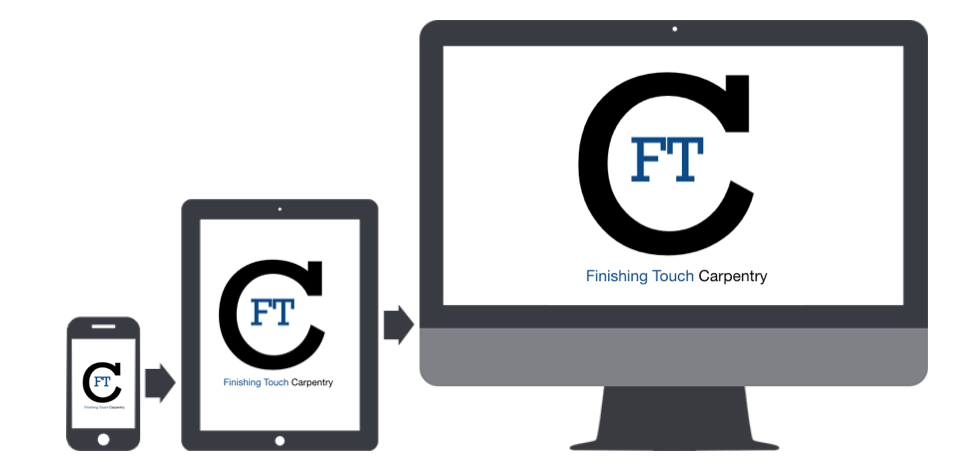 To reflect our expertise, innovation, and progress, Finishing Touch Carpentry has launched a more advanced and sophisticated website to better serve our client base.
At Finishing Touch Carpentry, we are very proud of our expert knowledge and leading skills to customize your living or working place into the dream space you desire.
Looking to refresh your kitchen, update your bathroom, install new windows, convert an area into a bedroom, add a sunroom – for all home additions Lancaster, PA and home restorations, our contractors in Lancaster, PA have you covered.
Finishing Touch Carpentry is a licensed building contractor serving commercial and residential customers throughout the Lancaster PA, York, Lebanon, West Chester, and surrounding areas.
We wanted to make sure our current and future clients have an easy time using our site not only on their computers, but also on their mobile devices, so we enlisted the help RODA marketing, a local Internet Marketing firm, to create a new site.
Additionally, we appreciate and are grateful for every revenue source, and being able to provide our customers and potential clients with the "click and call" feature has also been a very important focus in converting our site visitors into clients.
So, why did we invest in a mobile friendly website?
All we had to do is take a good look at the digital world we live in – smartphones and tablets are everywhere, their technology keeps advancing, and it has changed the way we lead our lives and perform our daily tasks. And, also, there's a lot of data to support our findings!
Did you know that more than 80% of people nowadays use their smartphone to perform Internet searches?
The statistics go on to show that 4 out of 5 consumers will make purchases using their smartphones or tablets. Some 61% of users will leave a site right away if they are confused or frustrated by its poor usability. Usually consumers will move on to a competitor's site, and approximately 67% of them are more likely to make a purchase or use a service if their experience with a mobile website is overall positive.
There are numerous surveys to demonstrate the importance of having a responsive site. For instance, a survey by Akamai recently found that about 80% of websites are non-responsive and potentially lose rankings as a result!
Per Kevin Lyons, Senior VP of eCommerce, h.h. Gregg: "Mobile is a leader, not a follower".
At Finishing Touch Carpentry we have had the pleasure and privilege to help many clients like you create a beautiful, customized space for over 25 years now. Whether you need bathroom remodelers Lancaster, PA or kitchen remodelers Lancaster, PA, home remodeling or historic restorations Lancaster, PA, trust our highly dependable and efficient team.
You dream it, we complete it – your home is our focus!
We invite you to check out our newly designed site and start making a list of all the amazing Home Renovations and Restorations our contractors in Lancaster PA can help you with.
Comments
comments